Sonoma County, California
15.8 % Alcohol
Tasted 2018-02-01 & 2018-02-02

Medium cherry red; no indication of old age at all. Ripe forest fruits - rather shy than intrusive. Very unusual for a ripe Zin. Nearly no earthy notes. On the palate fresh and clean. 20 years old? Never ever - if I wouldn't know better. Blueberries and a hint of strawberries paired with a touch of rose pepper. Elegant, smooth, long - very long.
1998 was a difficult vintage in Northern California. Sometimes the vintage is called the "first of the El Niño vintages". The
Napa Valley Vintage Reports
noted: "An abnormally wet El Niño spring and late summer caused a poor set for the 1998 vintage crop. During the growing season, clusters also were subjected to uneven ripening and threatened with sunburn, sending growers into the vineyard, performing more hand manipulation of the vines and reducing crops. With a later than usual harvest, growers faced the possibility of rains, but nature cooperated with a warm and sunny early autumn. Picking started in late September, went into full swing in October and reached completion in early November. The clusters, while small and low in weight, produced elegant fruit with definite personality and complexity. The juice to skin ratio was very low, which translates into extracted wines with concentrated fruit flavors."
So it is not quite surprising that this vintage was on average quite poorly rated - consistently so in Wine Advocate and Wine Spectator.
The funny thing is that my experiences over the last five years were different. Nearly all Northern Californian wines from this vintage I drunk in this time period were at least good if not even outstanding. And the best thing: In contradiction to wines from the "vintage of the century" 1997, these wines are usually very fairly priced - and available in a larger selection.
Well. These are enough reasons for me to start on the occasion of the 20th anniversary a small retrospective. For this the people in Germany are in a very good position. One of the best (online) shops for wines from Northern California is located in Munich - and its name is - quite surprising -
California Wines
.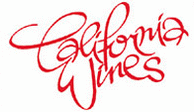 The owner has been in the trade for more than 30 years and offers wines from back to 1986(!). And in contradiction to wines from auctions, etc. all offered wines have seen in their life only two storage locations - the winery and California Wines. And as luck would have it: The owner of the shop had similar ideas than I had. For the 20th anniversary he offers to his clients a special price for nearly all 1998 wines available in the shop - 31 red ones and 5 white ones. Please see
California Wines Special Sale
.
So no long considering: A first order for three bottle of wines which I had had in mind for a long time was placed. And the St. Peter's Church Vineyard Zinfandel from incredible Kent Rosenblum and his great team was one of these - and to this wine we come back the next day.
Over night the St. Peter's Church again evolved. Now wet forest floor notes accompany the fruit aromas. Very charming. On the palate still refreshing.
Pair this masterpiece of a Zin with a classical saltimbocca. With a lot of rosemary. Wonderful combination. I am quite sure this wine will still provide lots of pleasure the next anniversary in 2028. No doubt.