STK Ried, Südsteiermark, Austria
100 % Chardonnay
13.0 % Alcohol
Tasted 2023-09-23 & 2023-09-24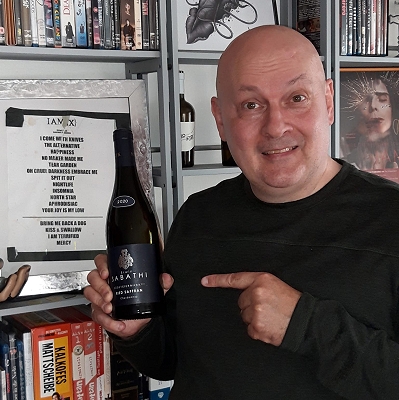 Revisiting Excellence: 2020 Erwin Sabathi Chardonnay Ried Saffran
At the ProWein event, I had the pleasure of discovering the exceptional white wines crafted by Erwin Sabathi from the picturesque Südsteiermark region. Today, we delve into a selection from this esteemed winery, the "2020 Chardonnay Ried Saffran."
Exploring the Senses
As I pour this Chardonnay into my glass, its radiant gold hue with hints of green sets the stage for what's to come. The nose is a captivating blend of primary and secondary aromas. Primary notes include pineapple, white nectarine, and subtle mineral undertones, while hints of physalis and delicate florals add depth to the bouquet.
A Symphony on the Palate
On the palate, it's a delightful symphony of flavors. Vibrant young fruits are harmoniously balanced with refreshing acidity, creating a well-rounded experience. The wine's texture offers a subtle creaminess, enhancing the overall complexity.
Timeless Potential
This Chardonnay is more than just a momentary pleasure; it's a journey through time. While it's delightful to sip now, it carries the promise of further evolution over the next eight years. Imagine the joy of opening a bottle on a special occasion, reliving the moment of discovery.
Perfect Pairing
For a perfect pairing, I recommend serving this Chardonnay with a mildly spiced warm crab dish. The wine's acidity complements the delicate flavors of the crab, creating a memorable dining experience.
In Conclusion
The 2020 Erwin Sabathi Chardonnay Ried Saffran is a testament to the winemaking excellence of Südsteiermark. It's a wine that bridges the past and the future, inviting you to savor the moment.
The Unveiling Continues
The next day, this Chardonnay evolves. Floral notes soften, and the overall profile becomes even fruitier. It's a fascinating transformation that highlights the complexity and depth of this wine, a true expression of winemaking artistry.